La corsa di Babbo Natale

Piazza Castello
Castello


Cairoli


tel. [+39] 02 89952364




Euro 10

.:.

sport

/ no reindeers: let's run




saturday, december 14, 2013




.:.

start 3:30pm


The traditional Christmas race usually open to families and children. All the runners wear the Father Christmas costume: it's for a good cause in support of several non-profit organizations.


La Musica dei Cieli 2013


several locations



tel. [+39] 02 77402371




free entrance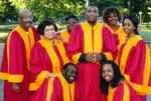 .:.

other

/ heaven can wait




december 7 through 21, 2013




.:.

9pm


Sixteenth edition of a free-entrance music festival organized to enhance the beauty of the basilicas of Milan and its nearby villages. Italian and International artists such as African percussionists Insingizi and American The Maranatha Gospel Singer will perform re-arranged versions for church of their famous Christmas songs.


.:.

Program and information in Italian only are available from the La Musica dei Cieli website.


Banco di Garabombo


Pagano


Via Francesco Cherubini / Via Mario Pagano
Corso Vercelli


Pagano


tel. [+39] 02 54107745




entrance free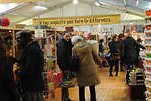 .:.

opportunities

/ Christmas and fair trade




november 9, 2013 through january 8, 2014




.:.

9am-8pm


Next to the underground station you'll find the traditional Christmas fair-trade market. 350 sq m full of handicrafts, food, cosmetics, clothes, books and music: made with local raw materials by craftsmen in Africa, Latin America and Asia, they are marketed through co-operatives that respect people and the environment. Dual-purpose Christmas gifts for both friends and the producers themselves.


Verdi a Milano


several locations



tel. [+39] 02 77404343




free entrance to some events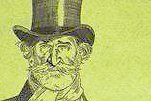 .:.
other
/ a tribute to the composer
october 10, 2013 through january 27, 2014

Giuseppe Verdi (Busseto, October 10, 1813) probably the greatest composer in the history of Italian opera after Claudio Monteverdi, was not born in Milan, but in Milan spent most of his life, and died here - at the Grand Hotel et de Milan, which still exists - on January 27, 1901.


.:.

The city celebrates this connection with a series of events - exhibitions, concerts, meetings, on Verdi's bicentennial - the full program of which, in pdf format and in Italian only, is here.


Open Wifi Milano


several locations



tel. [+39] 02 0202




free connection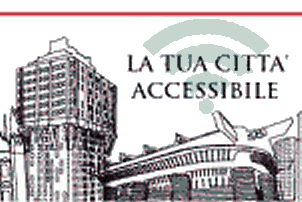 .:.

opportunities

/ Ambrogio's wireless




from july 31, 2012




.:.

24/7


Milan's public wireless network has begun operation. About 500 hotspots have been set up by the City Council in over 250 locations, where anyone can enjoy a free, although limited broadband ride.


.:.

Due to the Italian law - which requires hotspot administrators to monitor usage, recording who does what - accessing Open Wifi Milano requires notification of the user's cellphone number. You receive a text message with a password, and every time you log on you enter you cellphone number and the password received.


.:.

A maximum of 300 MB of traffic per day can be used. The service is currently available through Italian telephone numbers only.


.:.

A map of hot spots in pdf format is here.


BikeMi


several locations



tel. 800 808181




Euro 2.50 (daily pass), 6 (weekly pass), 36 (annual pass); the first 30 minutes are free, then Euro 0.50 every 30 minutes; 2 consecutive hours max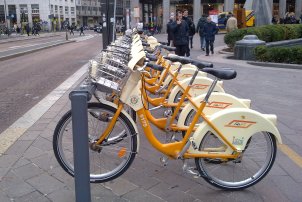 .:.

opportunities

/ bike sharing has arrived




from december 2008




.:.

Mon-Sun 7am-11pm


Like many other European cities, Milan has started the public service of bike sharing as well, trying to decrease traffic and pollution.


.:.

Tourists and visitors can choose a weekly or daily pass and register their account by using an online form at the BikeMi website, including the credit card number. With your code and the password you can get to any of the about 180 stations (mostly in the city centre) and follow the instructions on the display.


.:.

Take your bike, ride it for no more than two consecutive hours and then put the bike in any other BikeMi station.


.:.

The service is not available under the age of 16.