Meet the media guru


Mediateca di Santa Teresa


Via Moscova 28
Brera


Moscova


tel. [+39] 02 724341




entrance free (online booking in advance)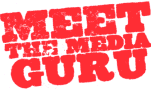 .:.

other

/ Kaiser Kuo




friday, may 30, 2013




.:.

7:30pm


Since 2005 international key opinion leaders of the digital culture form the agenda of Meet the media guru.


.:.

The next guru is 郭怡广 or Kaiser Kuo (born 1966), who established the Chinese heavy-metal band Tang Dynasty, and is now in charge of international communications for the Baidu search engine.


.:.

The Meet the Media Guru events are usually crowded, and sometimes poorly organized. They are streamed online, however, and you can follow them from somewhere else - from any wired computer.



Open Wifi Milano


various locations



tel. [+39] 02 0202




free connection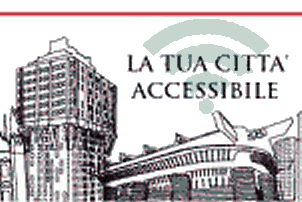 .:.

opportunities

/ Ambrogio's wireless




from july 31, 2012




.:.

24/7


Milan's public wireless network has begun operation. About 500 hotspots have been set up by the City Council in over 250 locations, where anyone can enjoy a free, although limited broadband ride.


.:.

Due to the Italian law - which requires hotspot administrators to monitor usage, recording who does what - accessing Open Wifi Milano requires notification of the user's cellphone number. You receive a text message with a password, and every time you log on you enter you cellphone number and the password received.


.:.

A maximum of 300 MB of traffic per day can be used. The service is currently available through Italian telephone numbers only.


.:.

A map of hot spots in pdf format is here.



BikeMi


various locations



tel. 800 808181




Euro 2.50 (daily pass), 6 (weekly pass), 36 (annual pass); the first 30 minutes are free, then Euro 0.50 every 30 minutes; 2 consecutive hours max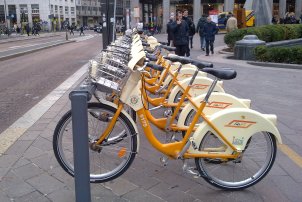 .:.

opportunities

/ bike sharing has arrived




from december 2008




.:.

Mon-Sun 7am-11pm


Like many other European cities, Milan has started the public service of bike sharing as well, trying to decrease traffic and pollution.


.:.

Tourists and visitors can choose a weekly or daily pass and register their account by using an online form at the BikeMi website, including the credit card number. With your code and the password you can get to any of the about 180 stations (mostly in the city centre) and follow the instructions on the display.


.:.

Take your bike, ride it for no more than two consecutive hours and then put the bike in any other BikeMi station.


.:.

The service is not available under the age of 16.