Close to FieraMilanoCity, not far from Parco Sempione, Corso Vercelli's shopping area provides an opportunity for some good shopping away from the city center.
There are branches of some of the better centrally located shops, and some good department stores.
Via Belfiore, a short street going east from mid-Corso Vercelli, is particularly shoe-oriented: there are stores for every taste and every pocket.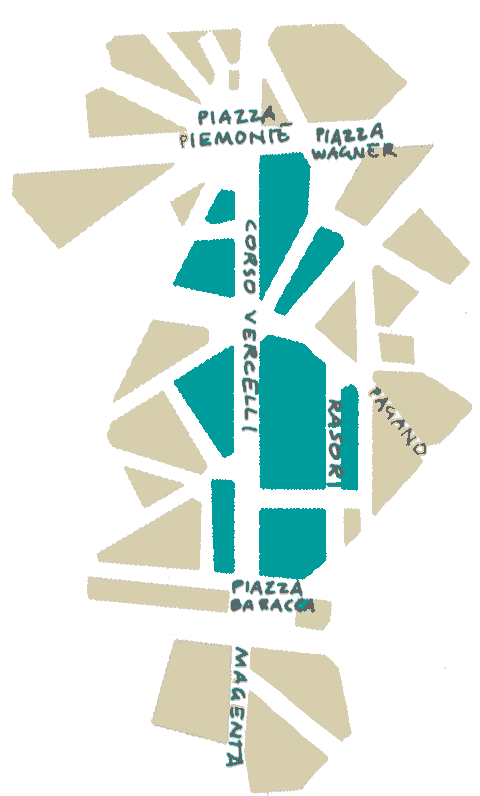 HOW TO GET THERE. The Conciliazione, the Pagano and the Wagner subway stations will all bring you near to Corso Vercelli.
Alternatively, you may also take the Tram: 16, 29, 30; or the Bus 18, 58, 61, 67, 68.