slideshow
.:.
Dedicated to
Ambrose
, Milan's patron saint, this basilica is a typical example of Romanesque architecture of the first centuries after 1000 AD.
.:.
Cross the wide porticoed atrium in front of the church, then - once inside - note the proportions of the building plan: each of the squares that make up the nave is exactly equal to four of the squares of the aisles.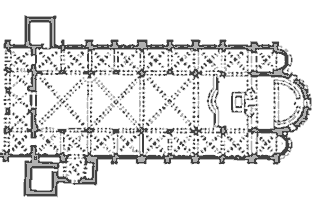 .:.
Don't forget to admire the 12th-century pulpit and the gilded
main altar
, under a 9th-century cyborium.
.:.
An exit on the left leads to the Basilica's
museum
. Among its treasures is a collection of tapestries and precious fabrics, some of which are truly ancient (4th century AD). There are numerous illuminated manuscripts, although not all the basilica's patrimony of manuscripts, kept in its nearby library, has yet been studied in depth. In the museum are paintings by Zenale, Bergognone, Luini, and evidence of phases in the basilica's construction: fragments of previous architectures, of the ancient doors, of mosaics, and of stained glass panes.
.:.
This district also boasts the
Museo della Scienza e della Tecnologia
, the best and largest in the country for science and technology, which has a very good
website
.
.:.
The Museo della Scienza is hosted in a Renaissance monastery, whose nearby church, the richly stuccoed and frescoed
San Vittore
, shouldn't be missed either.